Tools for Security Testing in Continuous Integration Pipelines 🛠
In the context of the lecture scientific writing at the University of Applied Scienses in Augsburg, I recently wrote a small paper researching and comparing security testing tools for usage in CI pipelines.

Read the full paper here.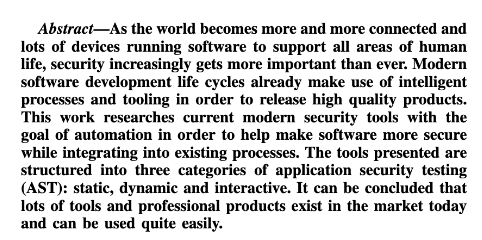 Questions, Comments, Notes? Send me a PM on Twitter or an email (PGP public key).